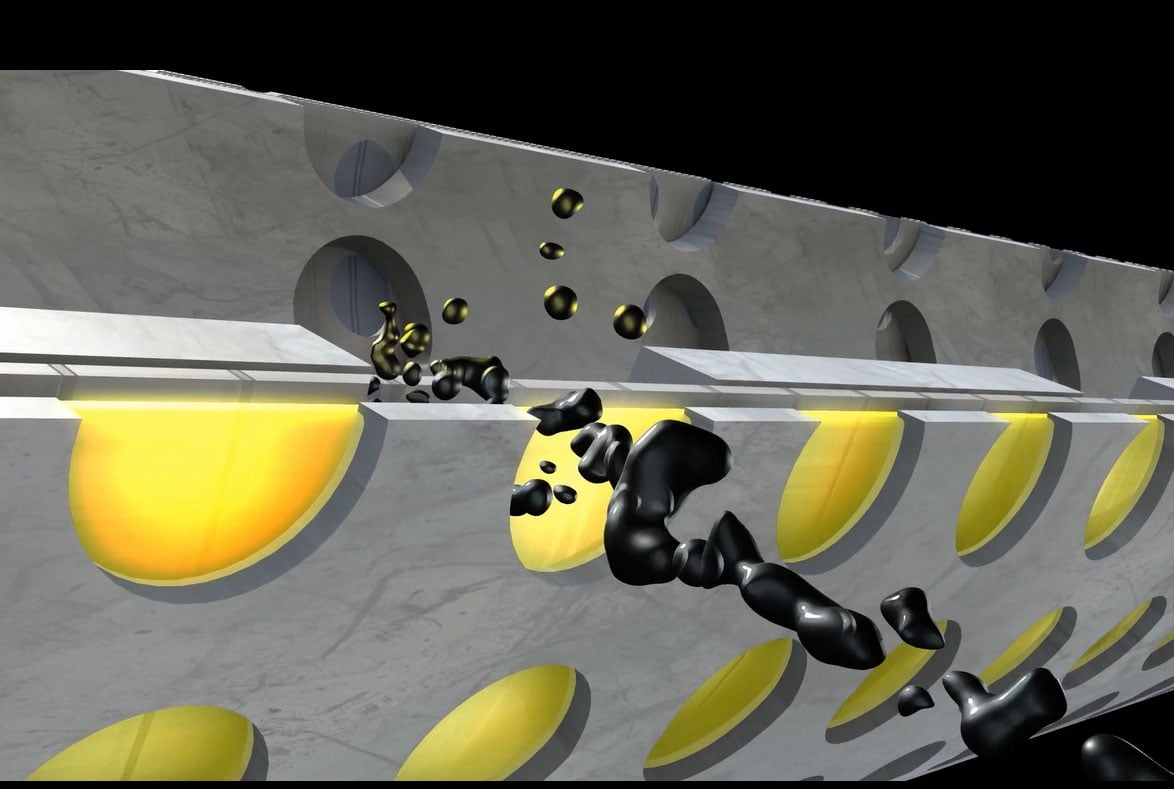 The oil and gas industry is faced with difficult trading times and low oil prices are predicted to continue. Operators and service companies are faced with lower margins and less capital available when making decisions on reservoir production strategies. Working with reduced resource is difficult enough, but production targets still must be met.
In order to meet these challenges a number of different innovative technologies have been developed and tested in the field that assist with reservoir production optimisation at reduced costs when compared to conventional methods. As an example, the use of speciality chemical technologies can eliminate the need to carry out costly production logging and gain critical data on fluid flow which in turn can be used to optimise development plans.
The technologies can measure clean out efficiency, pinpoint areas of fluid flow, and ultimately log production rates from various zones. All of this data can be obtained throuhg reservoir tracers without the need for intervention the cost of which can run into the hundreds of thousands or even millions of dollars when looking at a sub-sea development. What's more, this data can be taken on-stream and over several years, saving on rig time as the technology is integrated down hole when running the lower completion into the well.
Below we will examine the steps you can take applying this alternative technology to make significant savings on rig time.