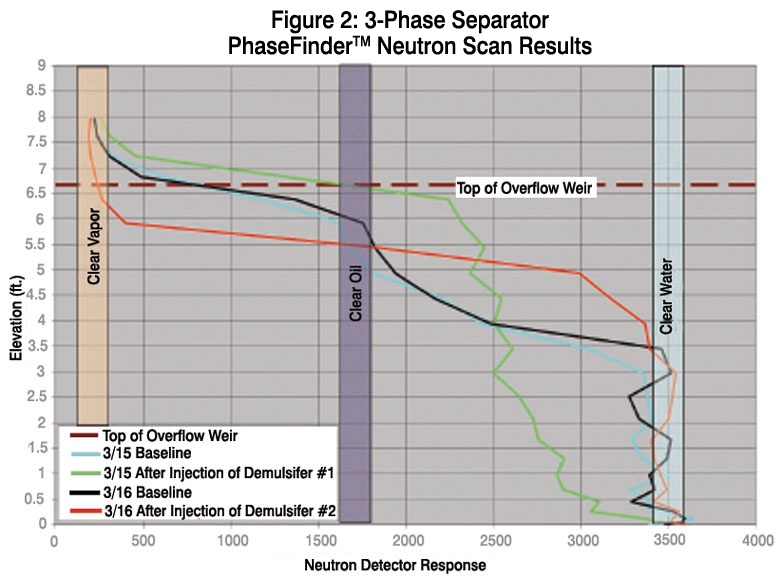 Scans aid plant personnel in determining which demulsifier is best suited for their application.
Tracerco's scanning technology is an excellent means of measuring interface levels, whether between vapour and liquids, liquid and solids, or between two different types of liquids. Tru-Scan™ and PhaseFinder™ neutron scanning technologies can be used very effectively in trials of emulsion breaking chemicals to determine the best type and concentration to use in a particular vessel. This can lead to increased efficiency and significant cost savings as well as reduce the environmental impact of excess chemical use.
This blog will present two demulsifier trials that will show the difference in performance base on the presence or absence of an emulsion layer.