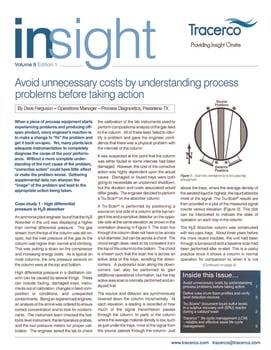 The first issue of 2018's Tracerco Insight newsletter is now available.
Tracerco would like to wish you a Happy New Year. We are very much looking forward to celebrating our 60th anniversary in 2018.
To start the new year we have published the first issue of the Tracerco Insight newsletter featuring a few of our latest case studies illustrating how Tracerco was able to provide our customers the necessary data that allowed the operations staff to make informed decisions for troubleshooting and optimising their process.