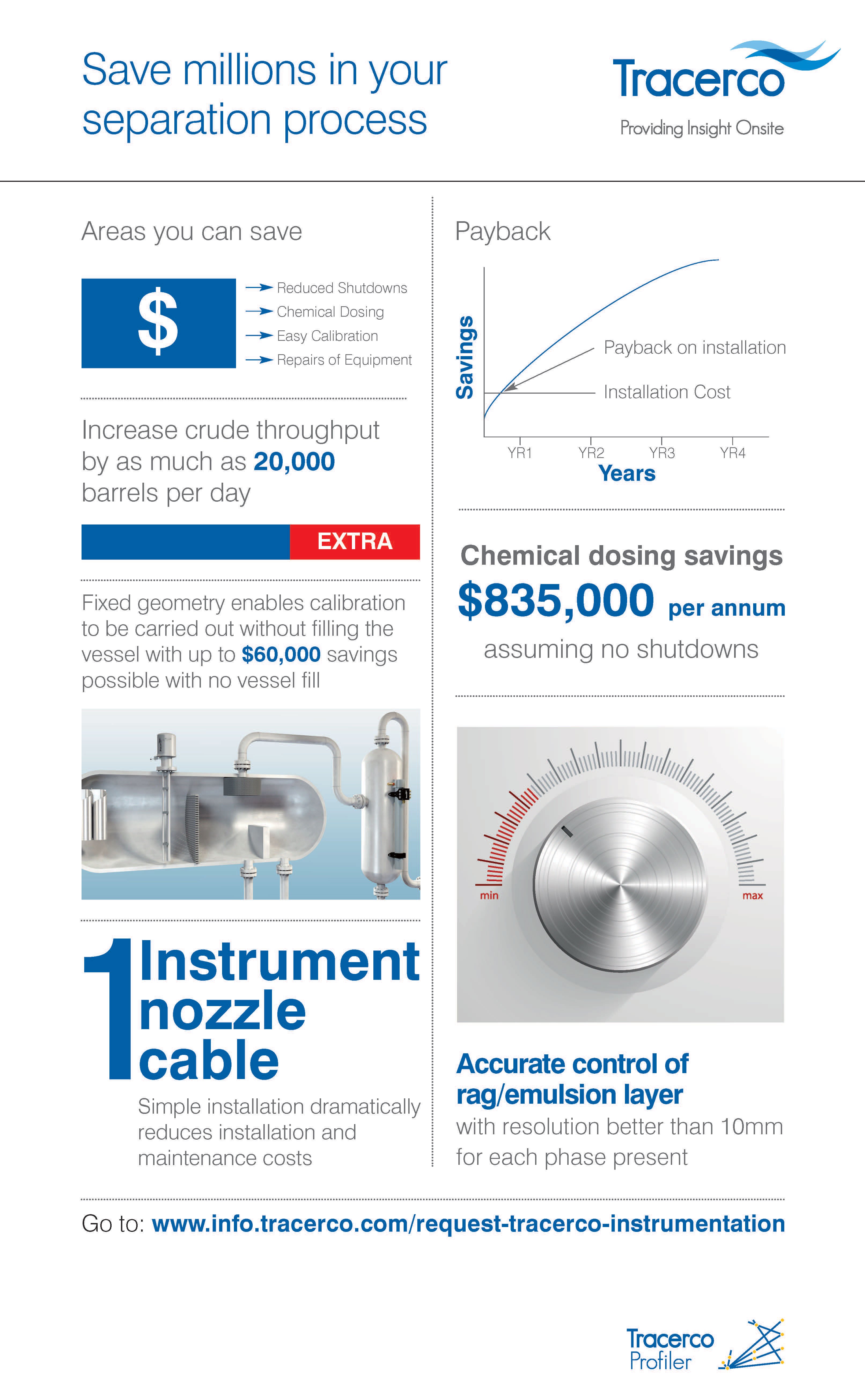 ---
PROFILERTM HAS BEEN SHORTLISTED IN THE ENGINEERS' CHOICE AWARDS 2015:
The ProfilerTM has been chosen as a finalist in the prestigious Control Engineering 2015 Engineers' Choice Awards program in the Sensors category.
This award is decided by votes, so to help you decide that the
ProfilerTM
is unique and special enough to win this award we've listed out the top four reasons it deserves recognition together with an infographic on the savings it delivers to customers.
Voting closes on 31 December 2014 so if you agree the Tracerco
ProfilerTM
is as brilliant as we think it is please
cast your vote.