---
PROFILERTM HAS BEEN SHORTLISTED IN THE ENGINEERS' CHOICE AWARDS 2015: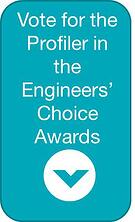 The ProfilerTM has been chosen as a finalist in the prestigious Control Engineering 2015 Engineers' Choice Awards program in the Sensors category.
This award is decided by votes, so to help you decide that the
ProfilerTM
is unique and special enough to win this award we've listed out the top four reasons it deserves recognition together with an infographic on the savings it delivers to customers.
Voting closes on 31 December 2014 so if you agree the Tracerco
ProfilerTM
is as brilliant as we think it is please
cast your vote.
---
1. It was thought impossible
When we initially undertook the exploratory R&D, the approval bodies who award certification for hazardous area were definitive on their belief it wasn't possible to create an instrument capable of withstanding the required temperatures. After spectacular work from our R&D team to develop the underlying thermal technology, we gained certification for an instrument capable of operating at 194oC/380oF.
2. It can deliver savings of nearly $1m in plant processing
One customer reported that due to the precise measurement the instrument provides they were able to accurately dose chemicals delivering a per annum saving of $835,000. In addition, fixed geometry means calibration can be undertaken without costly vessel fills which can be as much as $60,000 a time.
3. It can increase crude throughput by as much as 20,000 barrels per day
One customer who installed the ProfilerTM in their desalter application found that by running the emulsion level at 82% they could allow more volume in the desalter for the crude. They increased their throughput by as much as 20,000 barrels per day. Through the very detailed data the ProfilerTM provides (typically 150 measurement points) and accuracy (+/-1%) the oil company had the confidence to run the level so high.
4. Its unique and special
Not only is the ProfilerTM the only instrument of it's kind able to operate at the required temperatures the patented technology is the only instrument which provides a true window into the vessel giving the vertical distribution of water foam/emulsion/RAG, oil, and sand. This has led to worldwide take up in a number of applications from the subsea factory to downstream refining.
---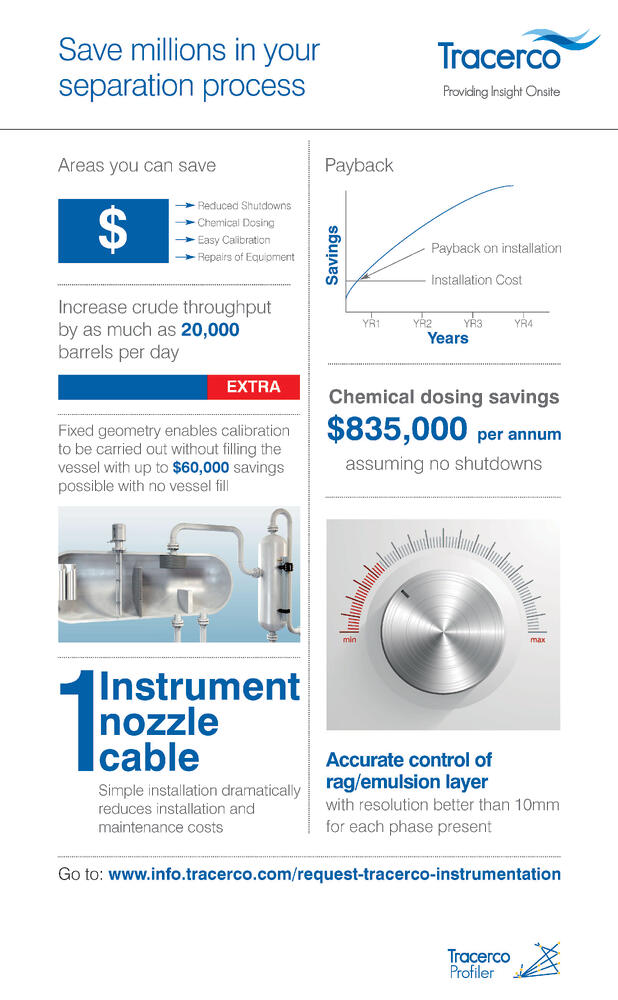 In all the ProfilerTM is a unique and special instrument that has pushed the boundaries of engineering to deliver reliability, environmental compliance, efficiency in processing and major cost savings.
Voting closes on Wednesday, Dec. 31, 2014 so if you think the ProfilerTM deserves recognition for its amazing capabilities please vote.
---