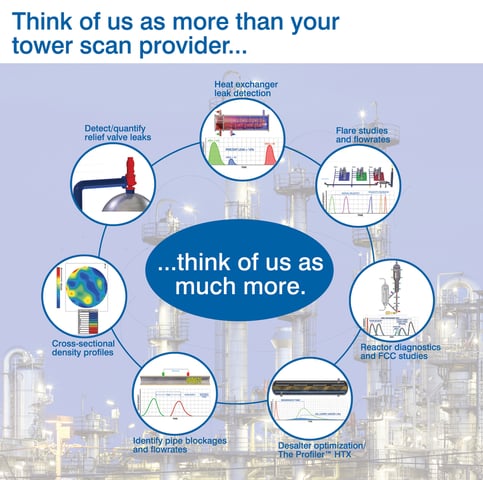 You may recognize Tracerco as the world leader in providing a wide range of scanning applications, but we would like to provide you some insight as to how we are the industry leader in tracer studies, heat exchanger leak testing, flowrate measurements, gas meter proving, monitoring for pipe blockage and FCC studies.
If you are looking to isolate mystery flare flows, detect heat exchanger leaks, optimize your desalter or to detect blockages within your piping system, Tracerco has the technology that can provide you with all the information you need.
If you would like to schedule an onsite presentation to learn more about our Process Diagnostic technologies or receive case studies on how our tracer and specialty scan technologies are able to help minimize unit downtime and optimize processes, please click here to submit your request.