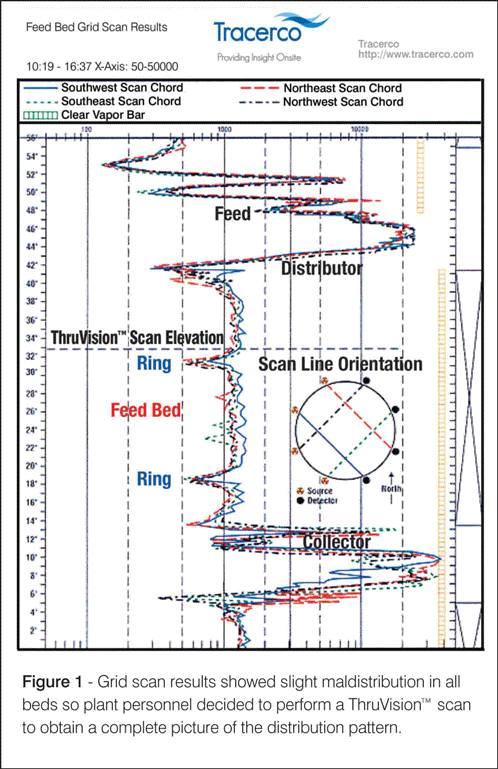 This post is the first of the "Diagnosing liquid maldistribution inside packed beds" series.
A challenge to process engineers is diagnosing liquid maldistribution problems inside packed beds that can cause severe mass transfer efficiency loss. In industrial distillation columns, common examples of the cause of liquid maldistribution are design, manufacture or installation defects of distributors as well as damage, plugging and process disturbance of packed beds.
In this latest blog, we will explain using a case study approach how Tracerco's scanning technologies can be used to diagnose suspected maldistribution in packed beds.
The first step to determine liquid maldistribution in a packed column is to perform a Tracerco Tru-Grid™ Scan to provide an initial look at the liquid distribution in the packing. A Tru-Grid™ scan consists of four equal-distant chords, one through each quadrant of the tower. Under ideal conditions and uniform liquid loadings, each scan plot will overlay closely with all others.