NORM (Naturally Occurring Radioactive Material) or TENORM (Technologically Enhanced Naturally Occurring Radioactive Material) is a known problem and is likely to be present on every Oil and Gas facility. Concluding that NORM will not be an issue during decommissioning because it has not presented during production or maintenance shutdowns, could lead to substantial delays and unpredicted significant costs. If there is a known history of NORM, it is likely that many more locations will be contaminated that have not previously been identified. Flushing and cleaning will not remove all contamination.
---
There are many things to consider when planning for decommissioning, there will be uncertainties at the contractual stages with regard to the extent of the problem. The percentage findings of contamination after breaks in containment will vary enormously from one facility to another. There will be inaccessible parts that cannot be monitored but may be contaminated. Both ends of a pipe could be free from contamination but hot spots may be found on closer inspection. Undertaking a base line survey prior to decommissioning cannot conclude that NORM is not present, continual surveying will be required to avoid contaminated items being sent where the acceptance criteria is background. Poor monitoring and decisions on sample analysis could lead to significant additional costs, and compliance issues with regulations.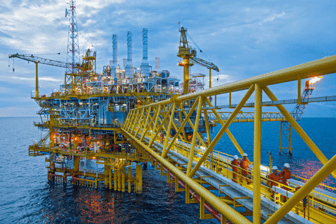 Information, Instruction and Training will be required at the planning stages. Consultation with Radiation Protection Advisers (RPA) and Radiation Waste Advisers (RWA) will be a legal requirement, as well as providing insight into the many issues that may arise.
NORM can be broken down into many waste streams including:
NORM waste contaminated with other hazardous materials
NORM waste where NORM is the only contaminant
Equipment that remains NORM contaminated after cleaning
It could be that NORM is not the overriding cost. Where NORM is the only issue an existing permit may allow disposal to Sea. Contaminated equipment could be smelted for a financial gain. Not planning or considering the best options in advance will lead to escalating charges and delays.
NORM requires Detection, Measurement and cost effective and legal disposal options. Detection has been routinely and successfully undertaken for many years by persons utilising portable equipment. It is a common misconception that this equipment is suitable to determine if NORM is in Scope (Radioactive) of regulations. There will be a requirement to analyse the NORM in a laboratory such as the Tracerco facility. An RWA will be able to interpret the results and advise accordingly, delays in obtaining results could again lead to escalating costs. Along with the RWA and waste contractors, all possible waste routes for NORM should be identified along with alternatives and the cost implications. Underestimating the time and resource required to conduct successful monitoring could prove to be costly. Those persons trained must understand the limitations of the equipment and the time required to undertake the task.
It is clear, there are many considerations required to managing NORM during decommissioning, consultation with an RWA at the very early stages will be essential and could lead to significant cost saving benefits.
---
To learn more about how Tracerco can assist you with the detection, measurement and analysis of NORM, request more information from one of our experienced and certified Radiation Protection Advisers.