---
Tracerco's latest product range for radiation monitoring provides those working in harsh environments and potentially challenging conditions with a safe method of detecting, measuring and monitoring radiation dose rate. In this post we will discuss how our extended family of PEDs deliver exceptional performance across a wide range of applications, providing those working in CBRNe, NDT and Oil and Gas professions with an effective solution for every radiation monitoring need.
---
1. Easiest personal radiation monitors on the market to use and understand
Monitoring and measuring dose rate has never been easier as our PED-IS, PED Blue and PED+ monitors have all been specifically designed and created with the end user in mind. Featuring a large, easy to read display system that illustrates graph measurements and a clear diagram of a person who fills with colour depending on the dose of radiation detected, our PEDs ensure simple and safe personal dose monitoring. All our PEDs come equipped with one touch operation which increases ease of use, and eliminates the need to continuously refer to a user manual. Greater flexibility through a lighter weight design and screen rotation also means the dosimeters can be worn several ways, increasing suitability across a wider range of applications.
The PED+ can be used as both a personal dosimeter and a handheld dose rate monitor which provides a real time visual depiction of dose rate readings through a live trend graph. Through ease of use and dual functionality, the PED+ provides real time data that can be essential when working in challenging conditions to accurately record and respond to measured dose activity.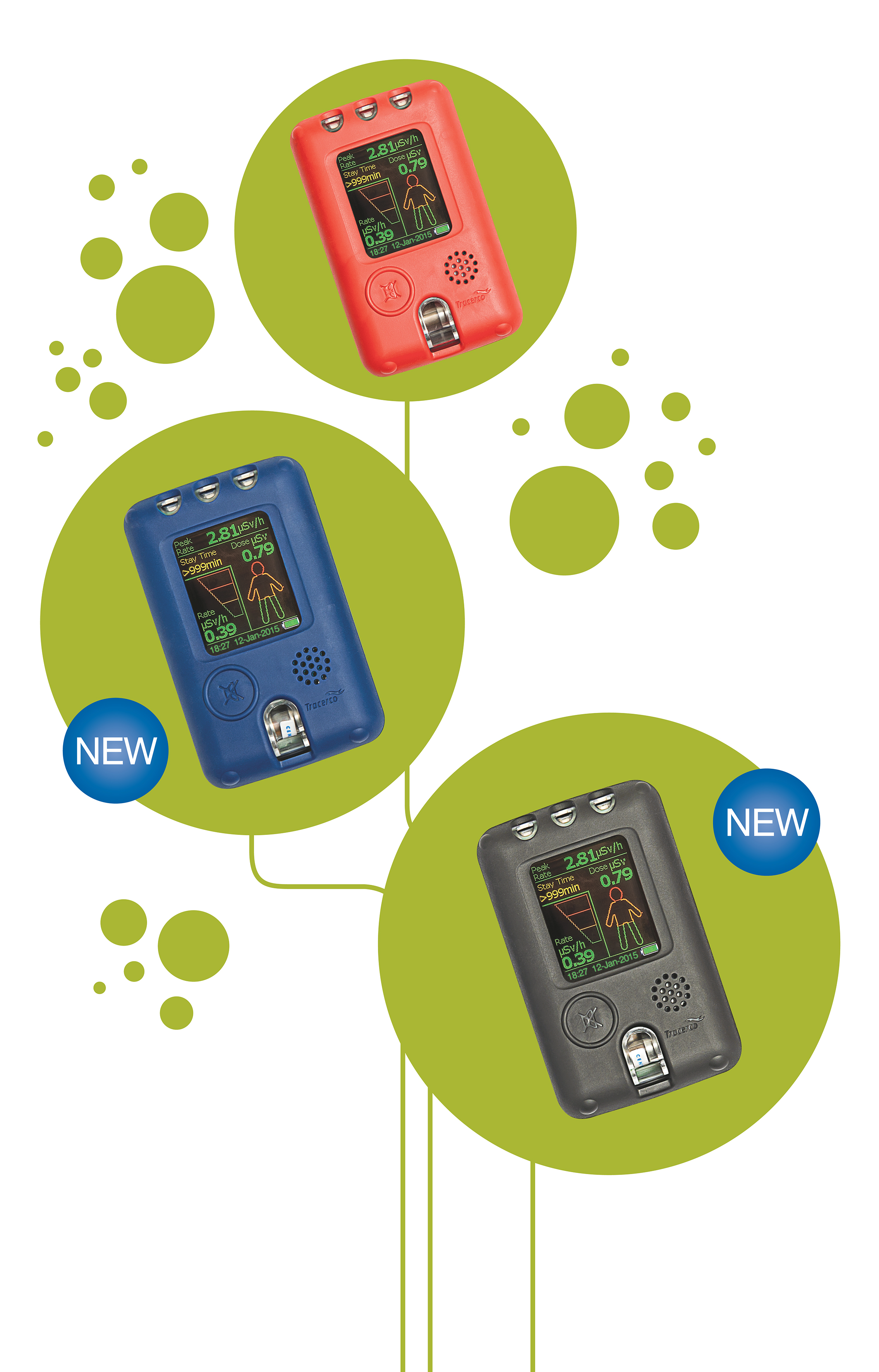 2. Suitable for potentially explosive environments and challenging conditions
With weather, shock and drop proof housings, our range of robust PEDs are ideally designed to monitor dose rate in a variety of hazardous areas and difficult conditions. In potentially volatile environments it is essential that safe radiation monitoring producers are in place. The PED-IS incorporates intrinsic safety which allows for safe dose rate monitoring in harsh environments whilst also removing the need for a hot work permit.
3. Free DoseVision™ software
DoseVision™, is the free software interface for the PED-IS, PED Blue and PED+ which has been explicitly developed to be simple, interactive and intuitive to use. DoseVision™ can provide users with the ability to set alarm levels, create reports, assign users to the PEDs and download and analyse live dose data. DoseVision™ also provides GPS data logging when using the PED+ which allows users to pinpoint dose rate received at any given location.
DoseVision™ Live is the android mobile application for use with the PED+. Using the inbuilt Bluetooth module, DoseVision™ Live enables users to connect to up to 7 PED+ devices, providing a convenient platform to monitor workers radiation dose, all in real time.
---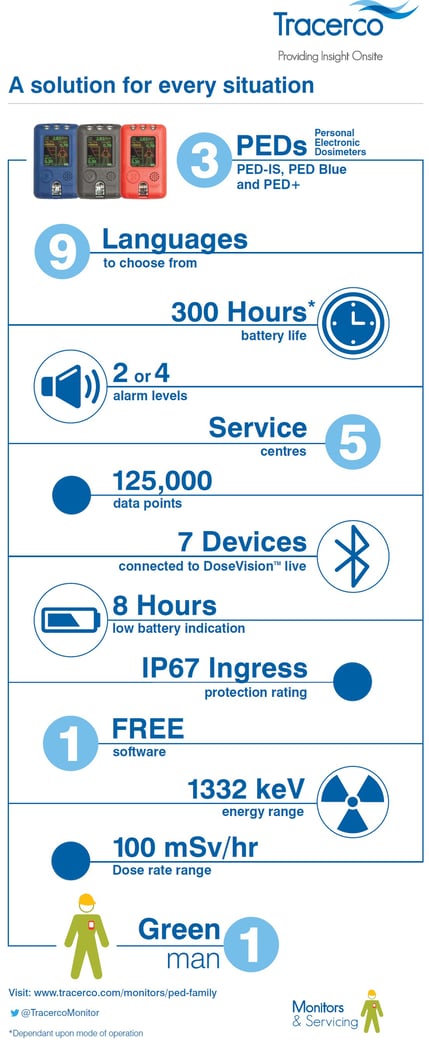 ---
The Tracerco PEDs have been designed to 'Keep Things Simple' and this is reflected in all three dosimeters and the DoseVision™ software. Book a demo to find out how our extended family of PEDs can provide an effective solution to your radiation monitoring needs.
---