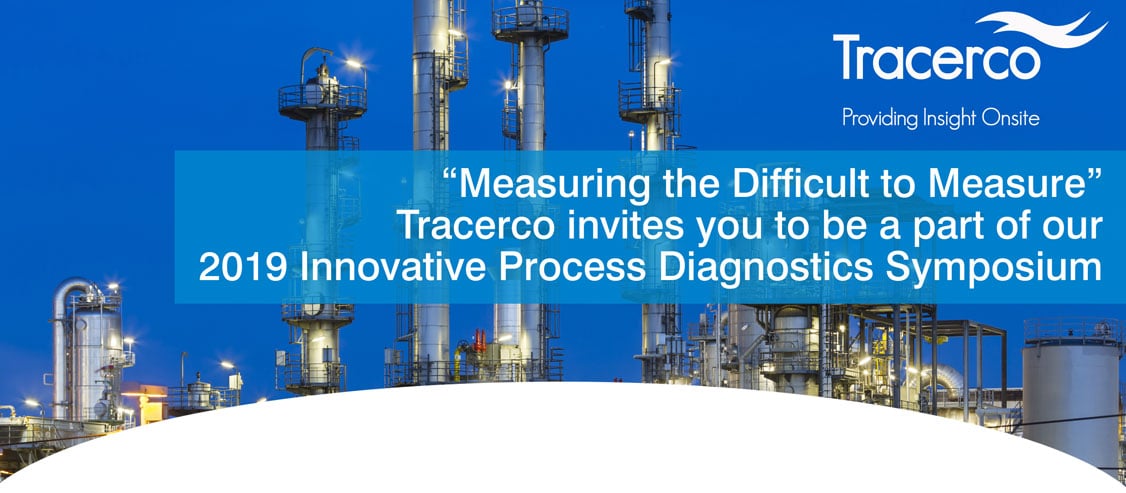 Save the date...
Register to attend Tracerco's 2019 Innovative Process Diagnostics Symposium
February 5, 2019 in Deer Park, Texas, USA - 8:00 am - 3:30 pm
February 20 in Gonzales, Louisiana, USA - 8:00 am - 3:30 pm
Learn from our team of experts how Tracerco's Process Diagnostic technologies can be applied to help improve plant operations in your

facility. This symposium is designed to give refinery and chemical process personnel an understanding of how our products and services can be used to diagnose critical process issues. The symposium contains in-depth case studies illustrating how data obtained from our gamma scanning, nucleonic instruments and tracer technologies can be applied to help troubleshoot and resolve process plant problems.
At the end of the symposium, Tracerco's panel of experts will host a Q&A session discussing the latest industry challenges and how to measure the difficult to measure process issues.
Read more to learn about the session topics and download a copy of the invitation.