As we mark International Women's Day in Engineering (INWED) 2022 this week, we took the opportunity to speak with five women at Tracerco – all with STEM; science, technology, engineering and/or mathematical backgrounds – to share their experiences of working at Tracerco.
Victoria Whittle
As a chemist by background, Victoria has been with Tracerco – located at our head office in Billingham - for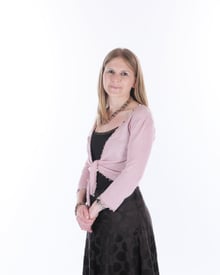 eight and a half years now. Victoria has an extensive array of experience at the company including research and development in lab-based research, innovation and project management roles and is now fully focused on innovation holding the position of Innovation Specialist.
Victoria said: "Tracerco is a very inclusive and encouraging business, which provides a lot of development and mentoring opportunities for people right across the company.
It is empowering to be part of the product, development and innovation team where currently almost 15% of the team are women."
Samantha Tohme
From Lebanon, Samantha joined Tracerco around nine years ago. With a masters degree in Industrial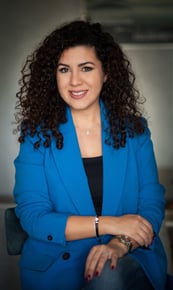 Chemistry, Samantha has progressed in the business from a sales and marketing role to now covering the Middle East, North Africa and Caspian region as a Sales Manager.
Samantha said: "There is a culture of inclusion and diversity at Tracerco with family friendly policies that are really attractive to women. Although the industries that we operate in are still largely dominated by males, Tracerco is breaking barriers and helping women across the globe to grow within the business and provide promising career opportunities. Women can bring different leadership skills and a diversity of thought not just a diversity of gender."
Merlin Cherian
Located in the UAE, Merlin has a background in instrumentation and calibration. She joined Tracerco in 2019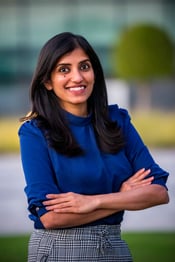 starting her career within the radiation management business, mainly focused on technical sales and support at the company.
Merlin said: "There is a strong presence of women across the business including the leadership team which is inspiring The company offer ample learning opportunities in comparison to other companies I have worked for and allow freedom of speech for everyone in the business – and at every level.
"The industry is positively shifting and women offer a new diversity of opinion which encourages ideas to be challenged and inspire creativity."
Monalisa Chatterjee
Joining Tracerco about six years ago, she now possesses over 14 years of experience in the field of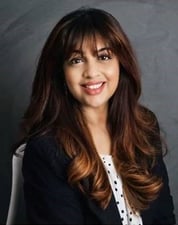 reservoir engineering. Monalisa works as a senior technical consultant for Tracerco in Abu Dhabi and is responsible for carrying out all technical analysis related to the tracer studies. She additionally manages all laboratories across the MEAC region.
Monalisa said: "Tracerco is very much my absolute dream job and I have been able to achieve so much with the company that I could not have imagined doing without the support of a great, empowering leadership team and wonderful teammates. In the last six years, Tracerco has given me a platform to grow as an individual while firmly being aligned with the company's missions and visions. I could interact with the best minds in the industry and have jointly published about fourteen technical papers in this discipline, of which I am incredibly proud of."
Rachel Mansfield
With a background in chemical and process engineering, Rachel is the Global Service and Innovation Director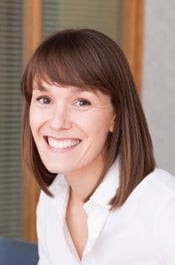 and is located at our head office in Billingham.
Rachel said: "Over the last five years Tracerco has offered me wonderful opportunities, I have been fully encouraged and supported in my progression within the business and externally through academic study and the undertaking of a non-executive director position. The business offers great opportunities for everyone, but in the progressive world we live, we really are supporting women, enabling opportunities to travel the globe and get involved with lots of different initiatives".
"Having two children, Tracerco has offered flexibility and actively promotes a healthy work/life balance for individuals. Throughout the business, inclusion, diversity and equality is very much embedded, meaning everyone is given equal opportunities.
"We are also launching schemes to actively encourage young girls into a STEM career and showcase that a career in engineering isn't just wearing a hard hat – as once associated – and there are so many opportunities from engineering to scientific and support roles."
As part of INWED, Tracerco is inviting 30 girls from a specialist STEM college to attend our state-of-the-art facilities in the UK. Throughout the day, we are introducing the girls to inspiring women in the business and will be helping them to connect to what it is like to be a female in engineering.
We are extremely proud of the diversity in Tracerco, and this is something that we very much encourage throughout our business - and across the world. We want to show that there are so many opportunities for women at every level in engineering and it's not just a career that is often associated with wearing a hard hat and coveralls. Visit the Careers section of our website to find out more about working at Tracerco.